We're back with another update and this time we're taking a brief look at some of the manga titles that will be available this July! We've got something for everyone here and don't forget, if you can't find what you're looking for simply request it! 
The one title we're excited for the most is THE MEN WHO CREATED GUNDAM, which has writer and artist Hideki Owada at the helm, who is a huge fan of the franchise, having created the successful parody series, Mobile Suit Gundam-san.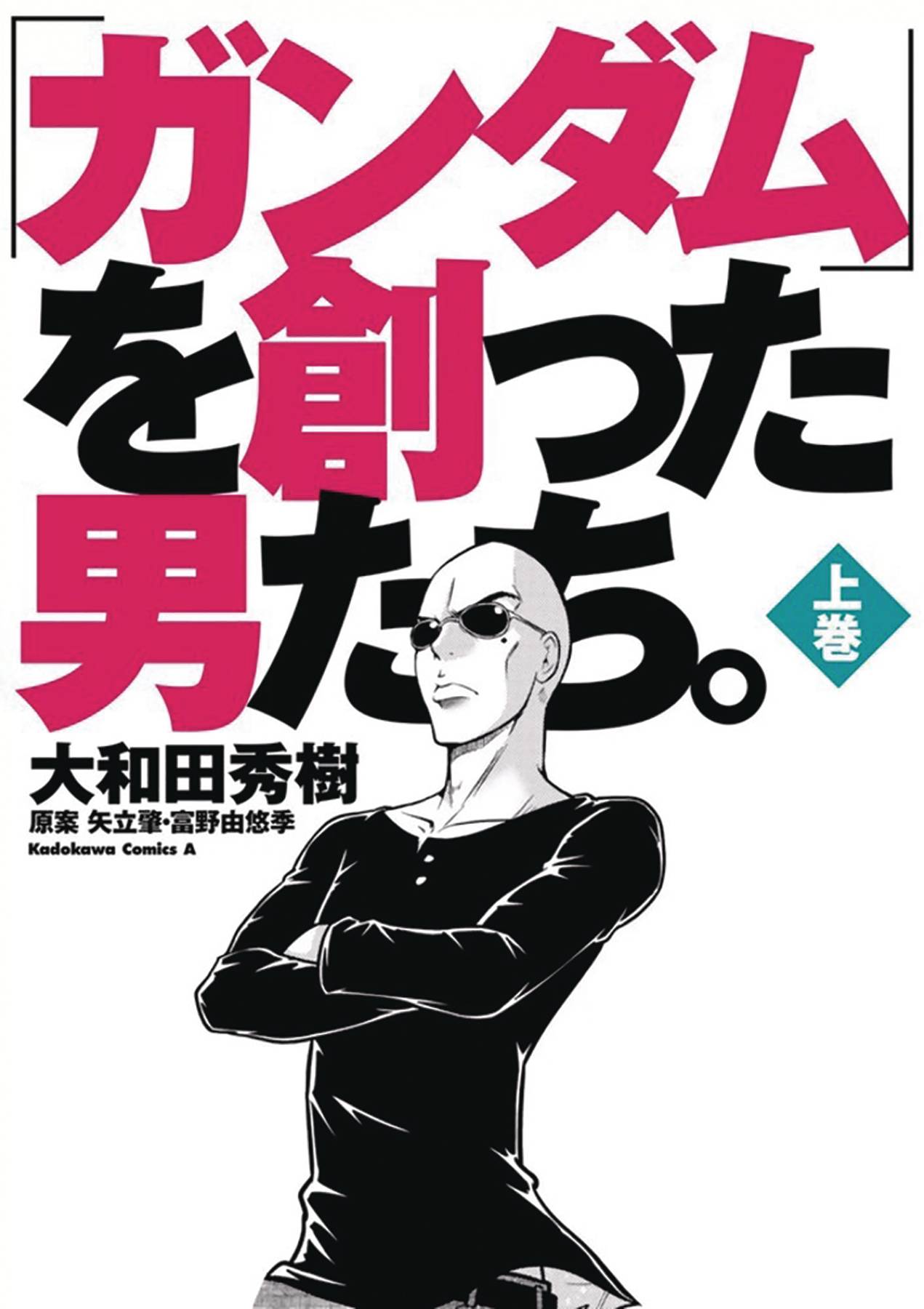 In 1978 animation director Yoshiyuki Tomino set forth to change the Japanese animation industry. For decades prior, Japanese science fiction had churned out numerous tales of semi-autonomous robots that would often come to the aide of humanity, but as someone who worked on a number of those works, Tomino came to the realization that he wanted to see a more realistic robot narrative.
His vision was one where the robot, while just slightly more human in appearance, was utilized more as a tool manipulated by man. With renowned artist Yoshikazu Yasuhiko by his side, and occasionally as his artistic rival, Tomino would change the way the whole world came to see Japanese animation and the broader toy and comics industries built around it.
This evolution would be a war in its own right! Battles were fought in the offices of the animation studio! Conflicts were equally as heated in the recording booth!
We're not entirely sure what to expect with this manga, considering this is the outro song for Mobile Suit Gundam-san, but heck, we'll always take any new form of Gundam media. It's a banger though. 
Taiyō Matsumoto is regarded as one of the best manga creators in the industry today, with incredible works such as Sunny and of course, Tekkonkinkreet. Luckily for fans, Matsumoto's No.5 returns in a new omnibus edition!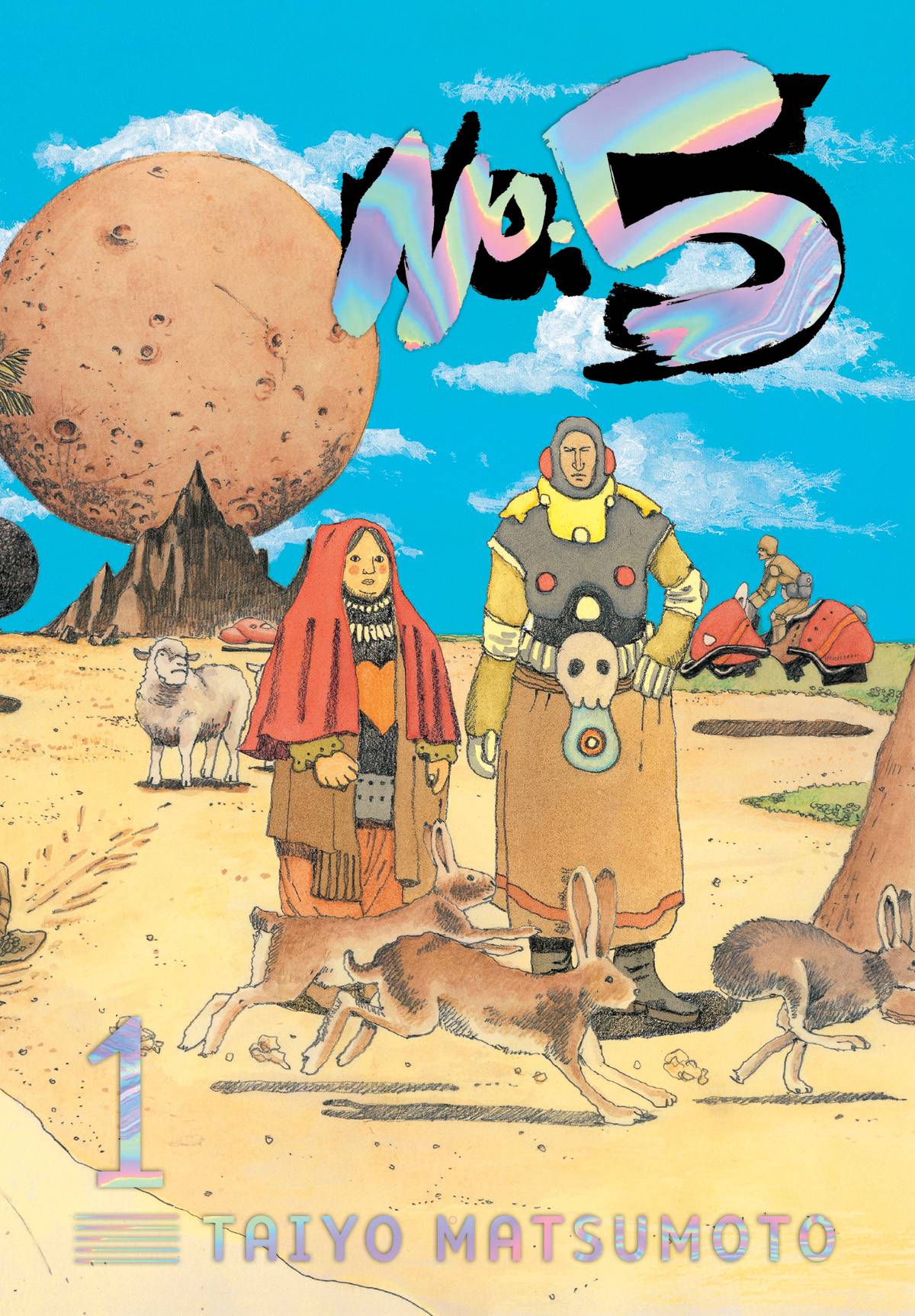 In a world where most of the earth has become a harsh desert, the Rainbow Council of the Peace Corps has a growing crisis on its hands. No. 5, one member of a team of superpowered global security guardians and a top marksman, has gone rogue. Now the other guardians have to hunt down No. 5 and his mysterious companion, Matryoshka.
But why did No. 5 turn against the council, and what will it mean for the future of the world?
If you haven't checked out Matsumoto's work yet, then please do request it whilst it's in print! No.5 hasn't been in print for years now, so support one of the finest creators in the industry this July.
If you like to stay ahead of the curve when it comes to this year's new anime series, then look no further than Kumiko Saiki's Kageki Shojo!!, which is set to air this July in Japan.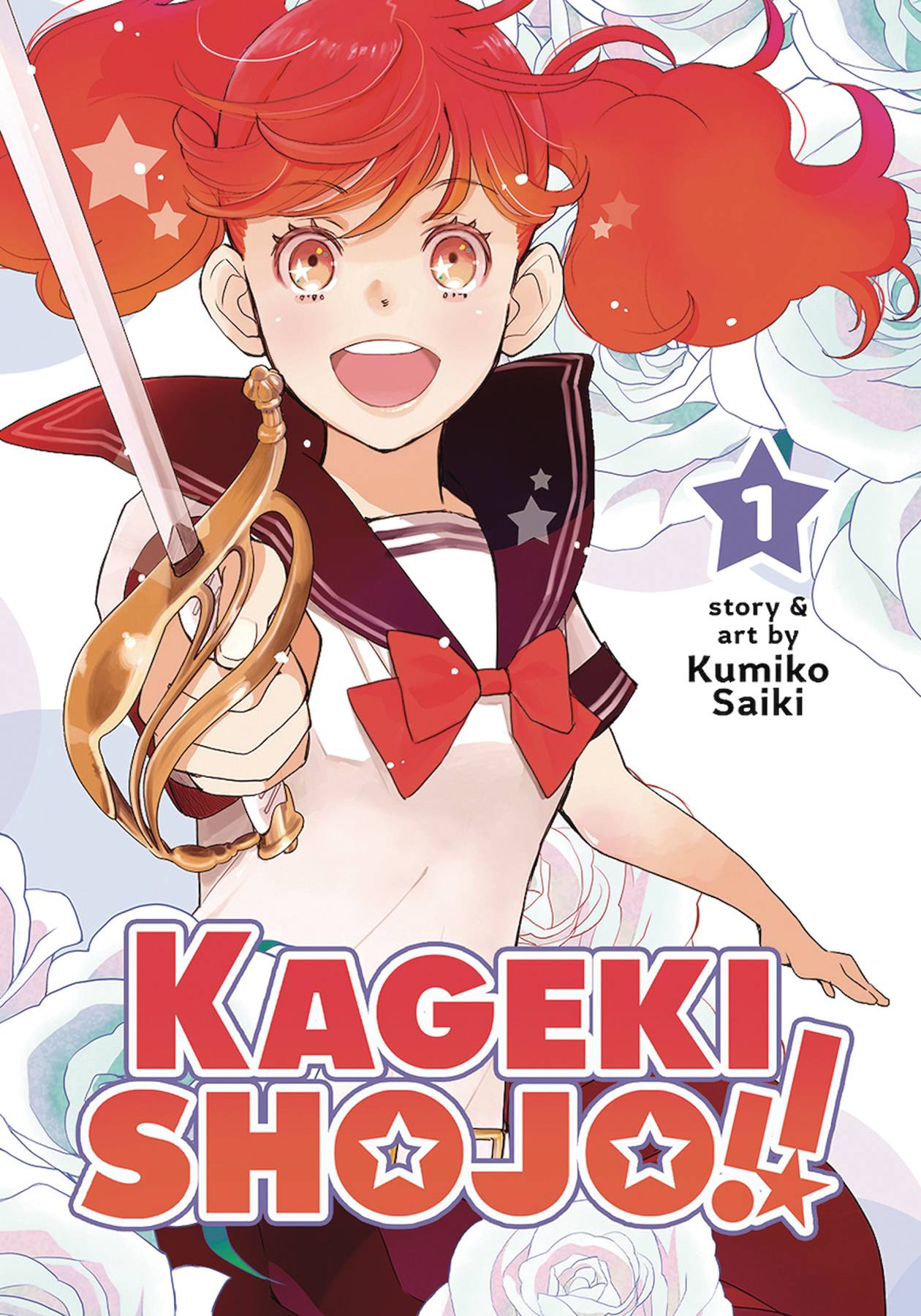 Watanabe Sarasa has a dream: she wants to play the role of Oscar as part of the Kouka Acting Troupe, an all-female acting troupe similar to Takarazuka Revue. But before she can do that, she has to attend two years at the Kouka School of Musical and Theatrical Arts.
As Sarasa practices singing, dancing, and acting, she grows closer to the other girls in her year, including her roommate, the stoic former J-idol Ai. But though Sarasa is great at making friends, her outspoken nature and grand ambitions earn her lots of enemies as well. Can Sarasa keep her upbeat attitude and achieve her dream of stardom?
Kageki Shojo!! was nominated for "Best Shoujo Manga" in the 44th edition of the Kodansha Manga Award, with the anime series being helmed by Kumiko Saiki and scriptwriter Tadashi Morishita, who is known for their work on Detective Conan. We hope the series is a smash-hit, because Kumiko Saiki's art looks simply incredible. 
We've had videogames, OVAs, a live-action movie and plenty of merch, so it's pretty obvious that Battle Angel Alita is one of the biggest manga series of all time, and it's influence can be seen in loads of current titles.
Thankfully for fans, Battle Angel Alita will now be available in a new paperback edition, featuring an updated translation in six affordable, 300-page volumes. Sure, we liked the new hardcover editions, but we don't mind a chunky book every now and then.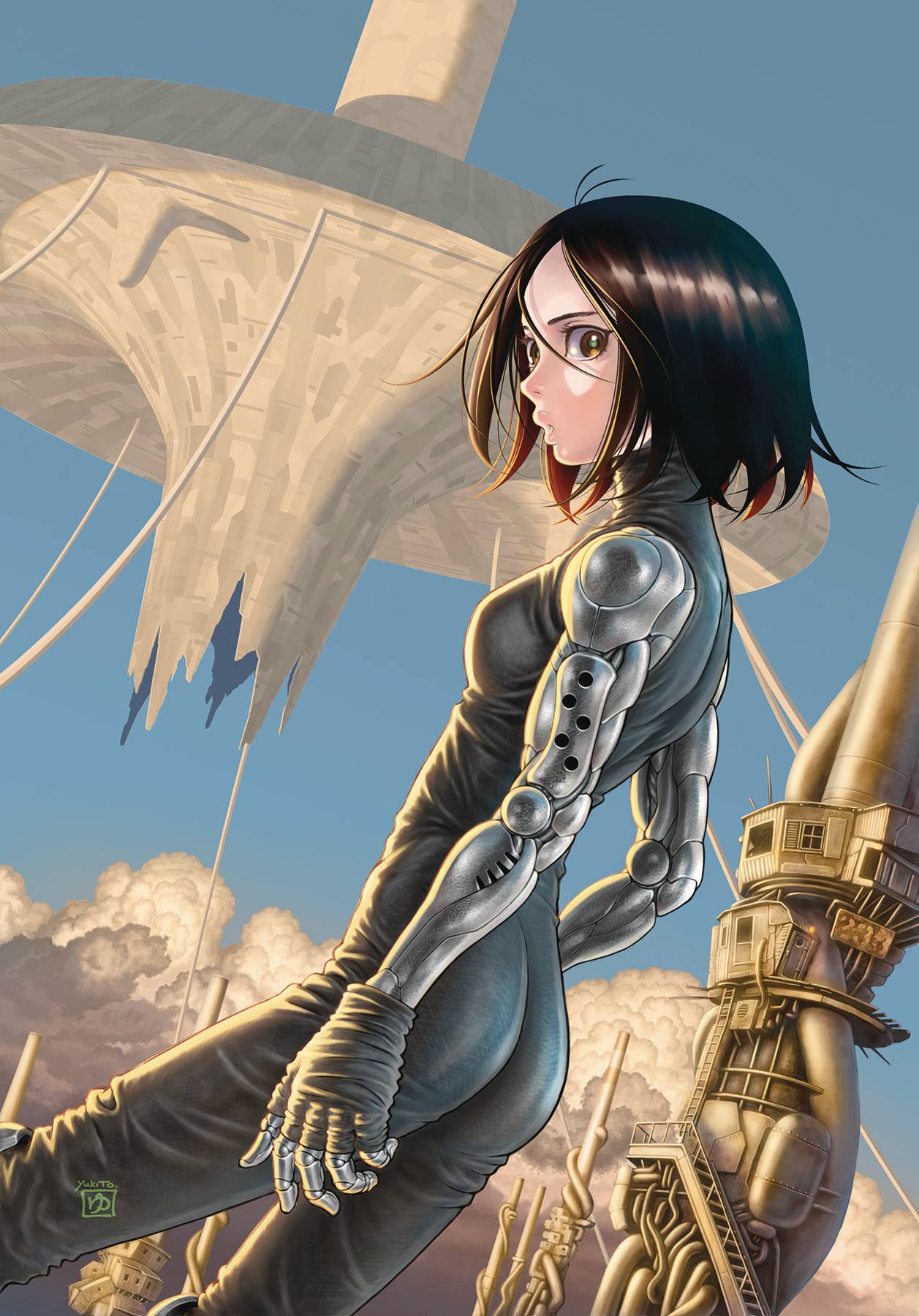 In a dump in the lawless settlement of Scrapyard, far beneath the mysterious space city of Zalem, disgraced cyber-doctor Daisuke Ido makes a strange discovery: the detached head of a cyborg woman who has lost all her memories. He names her Alita and equips her with a powerful new body, the Berserker.
While Alita remembers no details of her former life, a moment of desperation reawakens in her nerves the legendary school of martial arts known as Panzer Kunst. In a place where there is no justice but what people make for themselves, Alita decides to become a hunter-killer, tracking down and taking out those who prey on the weak. But can she hold onto her humanity? 
If you haven't checked out Battle Angel Alita, you now have the opportunity to get stuck in! Whilst we can't necessarily recommend that you seek out the film, we highly recommend the original OVA!
If you're looking for a new romantic comedy, look no further than the award-winning The Dangers in My Heart, which a new manga licensed for UK/US by Seven Seas Entertainment.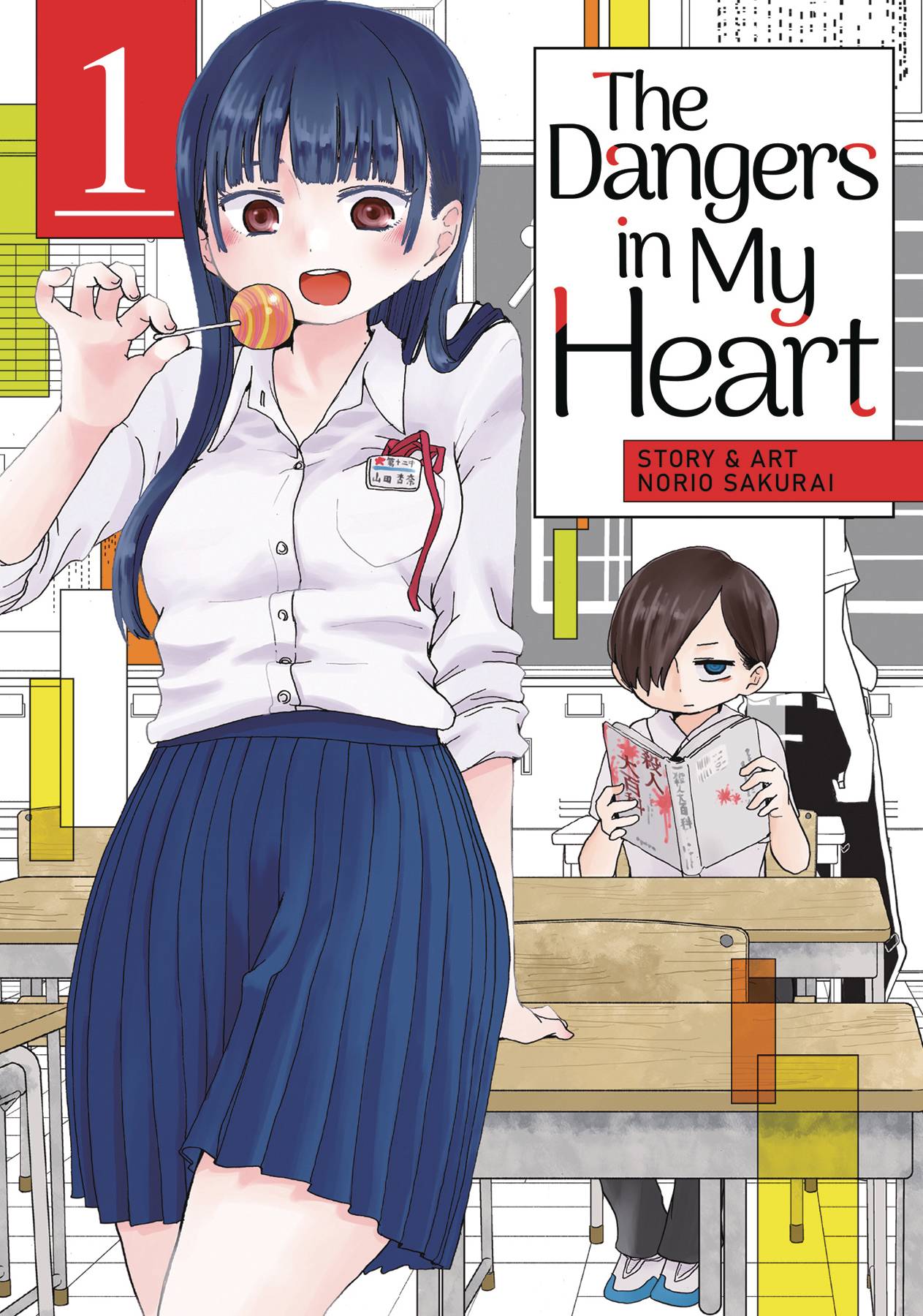 Quirky courtship awaits in this comedy nominated for the 2020 Manga Taisho Award! Ichikawa Kyotaro, a boy barely clinging to the bottom rung of his school's social ladder, secretly believes he's the tortured lead in some psychological thriller.
He spends his days dreaming up ways to disrupt his classmates' peaceful lives and pining after Anna Yamada, the class idol. But Kyotaro's not nearly the troubled teen he pretends to be... and it turns out Anna's a bit odd herself!
Norio Sakurai's manga is set to be a big hit of the year, so keep an eye out for it this July. It appears to be a pretty unconventional romcom manga and sales in Japan are really skyrocketing. Expect an anime in the future soon!
Finishing off this short little roundup, we also have The Great Pretender, which is the official manga adaptation of the Netflix anime series, featuring a team of con artists trying to make it big in America.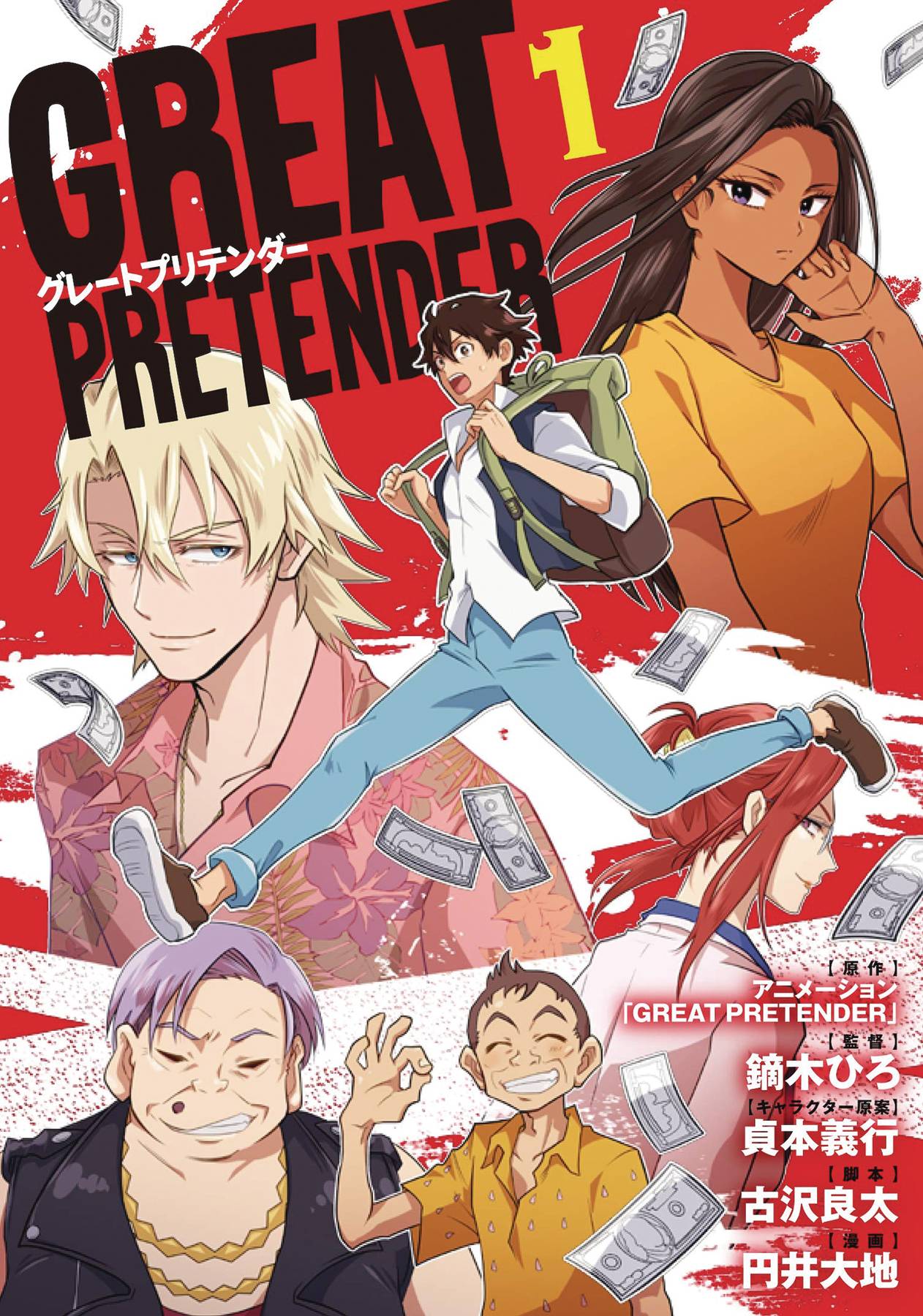 The manga adaptation of the hit Netflix anime, featuring a team of international con artists trying to make it big in America! Edamura Makoto may be young, but he's already one of Japan's best conmen.
However, he meets his match when he gets tangled up with Laurent Thierry, a French con artist with big plans. Soon, Makoto is in LA, working (begrudgingly) with Laurent to swindle a big-time movie producer/drug dealer. Laurent's plan is a good one, but can Makoto trust him?
Great Pretender aired its second season late last year, and it seems to be a hit for the streaming service. The series has character designs by Yoshiyuki Sadamoto (Evangelion, FLCL), with music by composer Yutaka Yamada (Tokyo Ghoul anime franchise, Vinland Saga).
We've yet to watch the series ourselves, but it seems like an interesting, unconventional plot. Unfortunately the series has gone on hiatus due to the creators poor health, but here's hoping that turns around soon.
July sees the release of other titles, so keep an eye out for them. We're currently aiming to create a neat little library of manga titles, which will slowly be built over time. We want to offer out affordable prices for these titles too and if you want to request anything, please feel free to email us at orders@hobbyultra.co.uk
Thanks again for checking in with the blog and keep an eye out for further updates each week!